"Research-based knowledge for gender-affirming treatment (hormonal and surgical) is deficient"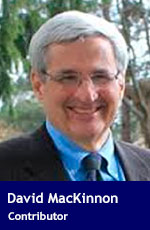 Using pharmacological and surgical procedures to change the genders of children with gender dysphoria in Canadian pediatric hospitals is causing harm to these children that will affect them for the rest of their lives.
Puberty is a normal part of human development. Postponing or changing puberty, as current protocols at Canadian pediatric hospitals do, will almost certainly negatively affect all the normal features of puberty, including brain maturation, bone growth, the emergence of fertility and the sexual capacity of the children going through the gender dysphoria protocols.
The UK High Court of Justice has noted that children cannot give informed consent to these procedures. How can a 10-year-old assess procedures which, in many cases, make sexual satisfaction impossible? How can a minor adequately assess the impact of a double mastectomy on her life?
Under current protocols, clinicians are expected to act quickly if a patient describes themselves as transgender. This means that other causes, such as sexual orientation, mental health and social circumstances, are often not considered sufficiently, if at all.
This is a serious problem for some gay children. It is very easy to confuse the typical qualities of gay children with those of gender dysphoria. Consequently, these children are sometimes treated, with devastating consequences, for a problem they don't have.
Canadian pediatric hospitals are ignoring the global scientific consensus – in Finland, the United Kingdom, Sweden, France, and some U.S. states – that the evidence supporting current procedures to change the genders of minors is astonishingly weak or non-existent. Indeed, those countries and U.S. states have limited or prohibited medical procedures to change the gender of minors.
However, Canadian pediatric hospitals continue to perform these procedures in the face of legal and financial consequences. More than 100 people have joined a class action lawsuit relating to this matter in the United Kingdom, and the first case involving an individual has been initiated in Ontario.
The bodies responsible for medical regulation in Canada are provincial Colleges of Physicians and Surgeons, which determine matters related to registration, discipline, and conformity to general practice patterns. The problem is that the general procedures and protocols developed by physicians become standards if they are practiced often enough. Unfortunately, the medical profession sometimes gets it wrong.
Toronto's Hospital for Sick Children, a leading pediatric hospital, is one example of the problems with current protocols. The practices at Sick Kids are based on ideology surrounding gender transition procedures and protocols rather than scientific research. The hospital's website describes its gender-changing protocols, including puberty blocking, as a first step, followed by hormones and, eventually, surgeries.
Authoritative studies from sources such as the UK High Court of Justice, leading hospitals in Sweden, and the British Medical Journal have highlighted the lack of evidence associated with this kind of treatment. The most recent study is a detailed briefing on gender-affirming care by The Economist magazine. It observes that "it is impossible to justify the current recommendations about gender-affirming care on the existing data."
In another recent study, the Norwegian Healthcare Investigation Board noted that "the knowledge base, especially research-based knowledge for gender-affirming treatment (hormonal and surgical) is deficient and the long-term effects are little known. … this is particularly true for the teenage population where the stability of their gender incongruence is not known."
Canadians need to find a path that avoids these problems, starting with a significant modernization of medical regulation so that it focuses on clinical evidence and not so much on ideology.
Above all, clinical leaders need to recognize that while medicine is both art and science, there can be no artistry without science. Listening to the global scientific consensus on the issue should be a priority for everyone in leadership positions in health care.
David MacKinnon is a Senior Fellow at the Frontier Centre for Public Policy. He has served as Chair at two Ontario hospital boards and is a Past President of the Ontario Hospital Association.
For interview requests, click here.
---
The opinions expressed by our columnists and contributors are theirs alone and do not inherently or expressly reflect the views of our publication.
© Troy Media
Troy Media is an editorial content provider to media outlets and its own hosted community news outlets across Canada.